Selective Androgen Receptor Modulators
This webinar will discuss the discovery, pharmacology, clinical development, regulatory considerations, and anti-doping efforts related to selective androgen receptor modulators (SARMs), a new class of drug being developed for acute and chronic muscle wasting conditions. Enobosarm, a first-in-class molecule now in phase II clinical trials, will be discussed as an example of the challenges ahead for medically-approved and illicit use of these substances.

After participating in this webinar, attendees will be able to:
Recognize how SARMs differ from steroidal anabolic agents.
Describe the un-met medical needs underlying the pharmaceutical development of SARMs.
Discuss the challenges that SARMs present to the anti-doping community.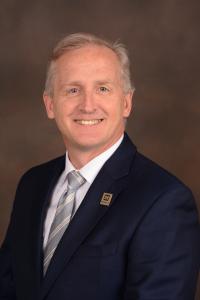 Guest Speaker: Dr. James Dalton, Ph.D.
Dean and Professor of Pharmaceutical Sciences in the College of Pharmacy, University of Michigan
James T. Dalton, Ph.D. is Dean and Professor of Pharmaceutical Sciences in the College of Pharmacy at the University of Michigan.  He received his BS in Pharmacy from the University of Cincinnati (1986) and PhD in pharmaceutics from Ohio State University (1990).  Dean Dalton rose through the faculty ranks in the Department of Pharmaceutical Sciences at the University of Tennessee (1992-2000) before returning to Ohio State where he served as Professor and Chair in the Division of Pharmaceutics (2000-2007).  He began an entrepreneurial leave of absence from Ohio State in 2005 and left OSU in 2007 to devote his full-time effort as Chief Scientific Officer at GTx, Inc. (2007-2014) where he oversaw the preclinical and clinical development of selective androgen receptor modulators.   Dean Dalton has actively engaged in teaching, research, and service to the pharmacy profession throughout his education and career.  He is a Fellow of the American Association for the Advancement of Science (AAAS) and American Association of Pharmaceutical Scientists (AAPS).   He has co-authored over 300 original abstracts and peer-reviewed scientific manuscripts and is an inventor on over 400 United States and international patent applications related to drug discovery and development.

Drug Free Sport International (BOC AP# P8729) is approved by the Board of Certification, Inc. to provide continuing education to Athletic Trainers. This program is eligible for a maximum of 1.5 Category A hour/CEU.
Drug Free Sport (Accredited Provider 99D4E11) is approved by the Commission on Dietetic Registration to provide continuing education to Registered Dietitians. This program is eligible for a maximum of 1.5 CPEUs. Activity# 147610
Suggested Performance Indicators: 10.4.1, 10.4.5, 7.1.4, 8.3.6
Suggested Learning Needs Codes: 4060, 3070, 3100